Increasing number of road users on Great Britain's roads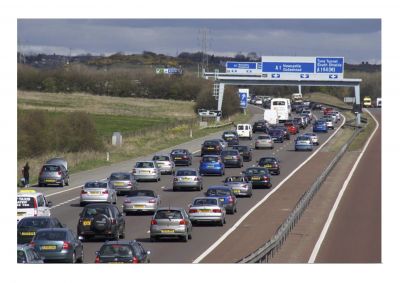 The latest statistics issued by the Government state that the number of licensed vehicles on Great Britain's roads reached 36.5 million, up 1.4% in the year to September 2015.
New registrations for July – September 2015 have increased by 8% since the same period in 2014.
With road usage on the rise, can our existing infrastructure cope? And is the answer simply to build more roads?
There's no doubt that traffic congestion takes its toll on the quality of life, affecting the environment, personal wellbeing and fuel economy as well as adding to the pressures of businesses that use the roads for transportation...