Ed's Stone replica prize delivered by Courier Direct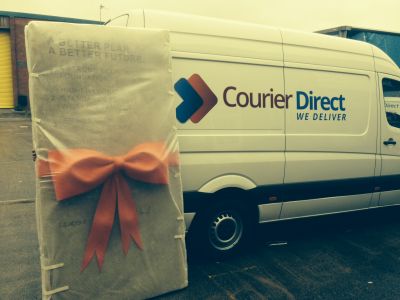 Subject of possibly more speculation post election than the leadership contest of the Labour Party, the whereabouts of the much maligned Ed's Stone has been hot news.
But we can reveal that we know the whereabouts of a life size replica, given as a prize by the Sun on Sunday at the weekend.
Because Mr Kevin Riley of Horley won it in the competition and we were entrusted with its delivery from the manufacturer in Bristol to its new home.
And we were entrusted with the story too, not to reveal anything, until the announcement was made in the newspaper last weekend.
We are a company of utmost...