Put your courier company to the test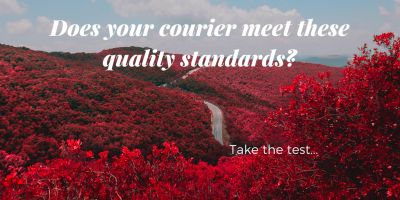 Trust – it's the one overriding factor that determines the success or failure of a business relationship. When choosing a delivery partner, it's paramount.
Deliveries that arrive on time, intact and by a personable driver, are more likely to result in you being paid on time. Queries of any sort can be used as excuses to delay payment and missed deliveries can even put your reputation on the line.
So, if you're shopping around for a new courier, here are some questions we think you should ask, to put your potential partnership to the test:
Will your new courier company provide:
An intelligent account manager who will build close relationships with you, to get to know your needs, your regular runs, specific requirements...